Improve the customer experience with the customer engagement solution from Cisco and Bucher + Suter.
Experience the future of customer communications – with the intelligent, omnichannel, full-journey CX solution based entirely in the cloud.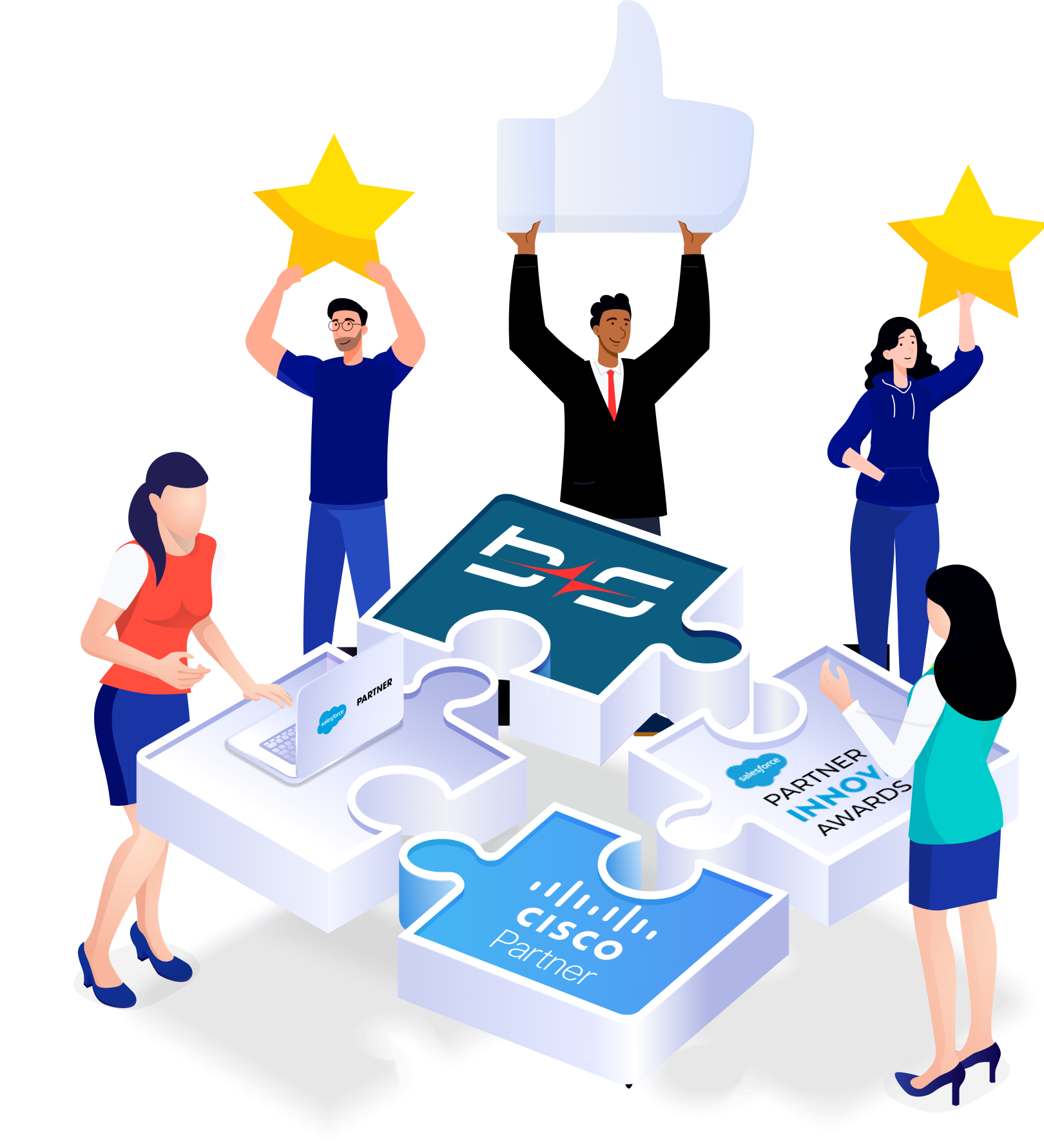 Simplify and unify your infrastructure
Reduce costs and minimize risk with the app from Webex
Customer delight thanks to personalized customer experience with Webex Contact Center! Experience the most secure contact center, pay-per-use and customized
Top-notch customer service made easy with Webex Calling! Transform your PC and headset into an efficient call center, integrated into your telephony infrastructure.
Thanks to Communication Platform as a Service (CPaaS), you are there where your customers need you most. Whether SMS, WhatsApp, social messenger…
Reduce the average handling time of your agents thanks to our CRM integration. You determine the frontend, we deliver the control for the contact center.
Thanks to the private cloud, digital communication is finally possible even for regulated companies. AOKs, SBK and many others confirm this.
An ROI of 262% and an improved Business operation?
It's true.
The Webex Contact Center solution was evaluated in Forrester Consulting's Total Economic Impact™ study. The result shows that companies can achieve an ROI of 262% within three years and optimize their contact center processes.
Let's Approach
the success story
We are ready when you are.